This is an advanced look at baking processes, the function of ingredients and advanced techniques.
This is an in depth look at Bread Making using modern science to explain ancient methods.
This course takes the domestic or professional baker to the top level of bakers. The course should teach you how to write or rewrite any recipe to give you the product you require. After this your creativity should know no bounds and there will be a lifetimes worth of experiments that you can do with confidence in how the breads will turn out.
This is the course that I (Graham) wanted most to teach. This course dispells the myths, the "i know an easy way" and explains why the bakers art has been so valued throughout history. This brings the truth about bread making to you so that making professional quality products is possible , fun, rewarding and easy.
This course is why the customers who have done this course already tell me that "they haven't bought a loaf of bread since!".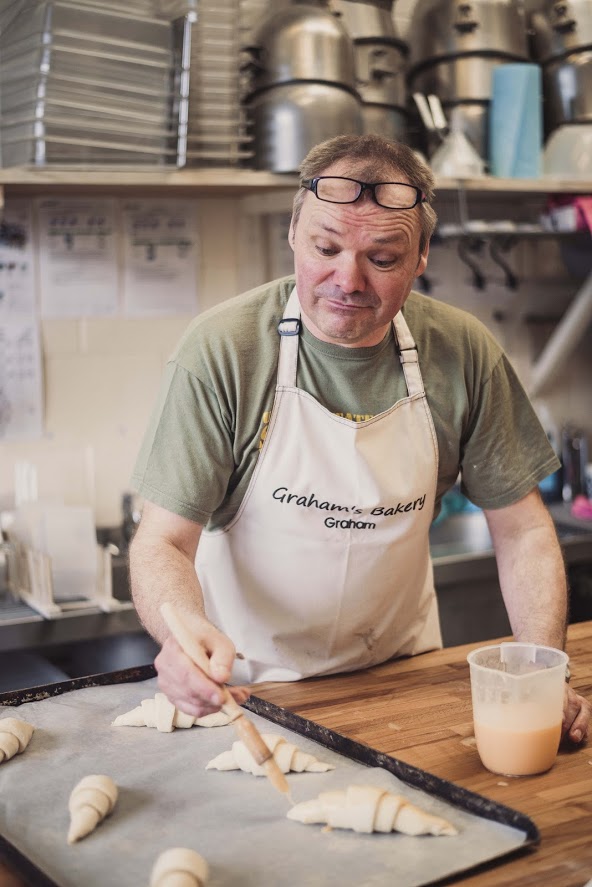 I'm a fully trained professional baker. I love using and adapting the traditional methods of making bread and also the challenge of creating new products to meet the diverse nature of today's society. My skills and knowledge give me an understanding the sciences involved in the process of making bread and I enjoys the opportunity to share my passion through delivering these courses. Whether you are a complete novice or have some previous experience you should come away from one of these courses with the confidence to create products to be proud of in your own home or as a professional.