Our biggest package and best value
Drip fed courses to allow time to practice between each course (at least 1 course per month)
White Loaves /Advanced Techniques / Function of each stage / Functions of ingredients / Wholemeal Loaves / Crusty Loaves / Dinner rolls / Soft Rolls & Brown Rolls /Cinnamon Buns / Chelsea Buns / Belgian Buns / fruit Loaves / Tea Cakes / Fruit Buns / Lardy Cakes / Iced fingers / artisan sourdough / sourdough Pizza / Traditional Sourdoughs / focaccia / Ciabatta / Pizza and all the basic courses too!
This course offers a structured delivery of lectures to take you from Professional or Beginner to the top of the Bakers.
Delivered by a highly qualified and very experienced "Baker" (not a chef) this course delivers ancient bread making techniques backed up(explained) by modern science.
This course dispels the common myths and replaces them with the verifiable bakers truths (understanding).
This course is based on Traditional bakers Vocational training courses offered by colleges and universities. We've condensed it down to give the key information without oversimplifying it to the point of mis-information.
Each of our individual courses covers the basic concepts to start so there is a lot of repetition, this program avoids the need to go through the same information each time.
We believe that the structured and timed delivery is the best way for you to really learn these skills and as our passion is for you to succeed we have made the programmes the most cost effective way of purchasing the courses.
Course should take 18 months although can be quicker or longer depending on your needs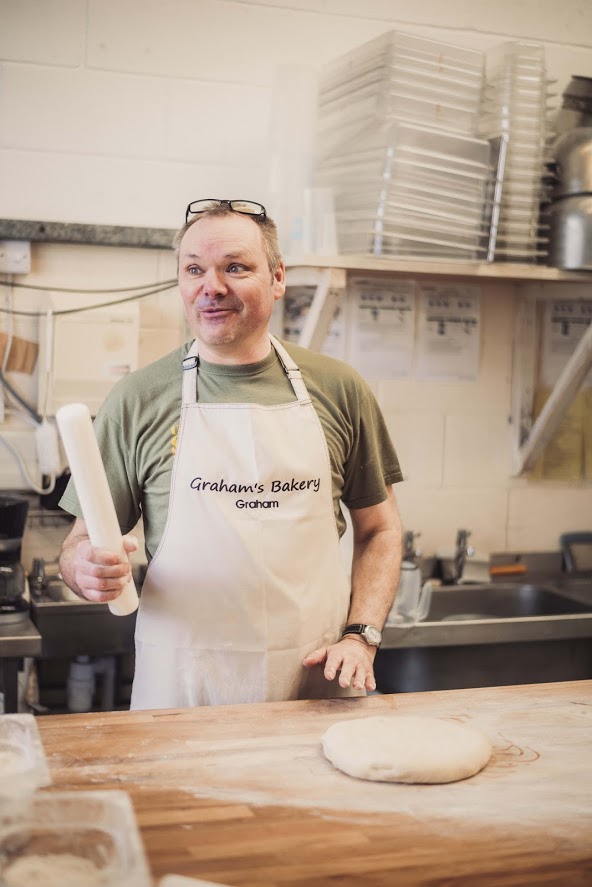 I'm a fully trained professional baker. I love using and adapting the traditional methods of making bread and also the challenge of creating new products to meet the diverse nature of today's society. My skills and knowledge give me an understanding the sciences involved in the process of making bread and I enjoys the opportunity to share my passion through delivering these courses. Whether you are a complete novice or have some previous experience you should come away from one of these courses with the confidence to create products to be proud of in your own home or as a professional.